Discover Hybrid, the Subaru Way.
XV
e-BOXER
A strong sporty and energetic crossover with a confident connection to
the road and lively driving feel that Subaru has been enhancing for decades
From € 48,195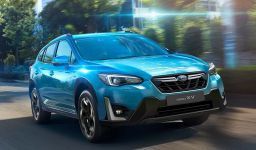 The ultimate crossover
made for every adventure.
Permanent Symmetrical All-Wheel Drive

5 Star Safety Rating (Euro NCAP)
A safe and relentless SUV, Subaru XV is unparalleled.
A 2.0L petrol BOXER engine - working alongside an electric motor powered by a Lithium-ion battery, all to deliver a driving experience you expect from Subaru. The addition of electric power boosts your journey, so you can go further without the need to recharge.
A strong sporty and energetic look with a confident connection to the road and lively driving feel that Subaru has been enhancing for decades, there's little that can get in your way.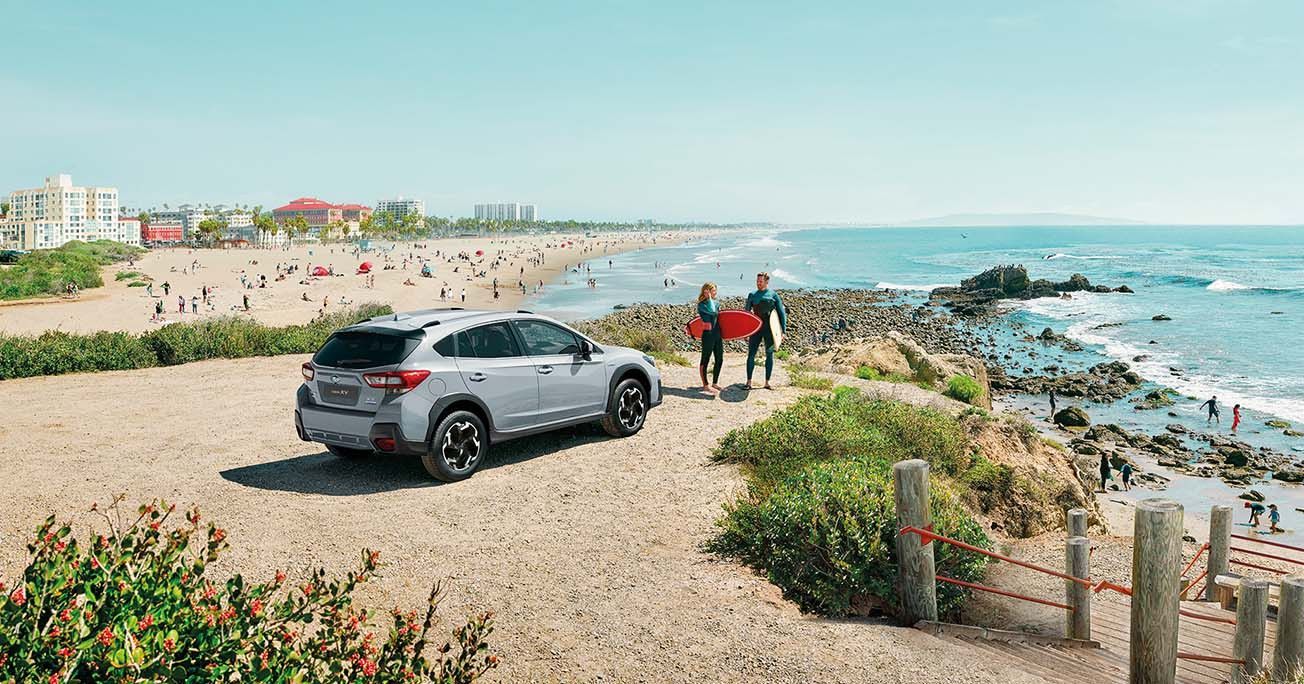 Maximum Cargo Space
Since its launch, the Subaru XV has become a popular choice among many customers and is currently the most sold Subaru in Europe. This is partly due to its unrivalled boot space which makes it the practical choice for customers of all ages.
The XV e-BOXER possesses a carnivorous 1,173 litre boot space thanks to split folding rear seats which aid the transportation of larger objects while the wide cargo area ensures comfortable loading and unloading of contents.
That's not all, the XV comes standard with integrated roof rails compatible for bicycle transportation or additional roof box storage and to go even bigger, an accessory towing system can be easily fitted for endless storage solutions.
The XV possesses ample room inside and out, making visiting the mountains and the beach a possibility all in the same day and since the XV offers best in class ground clearance of 220mm, you can have complete confidence in getting back again safely.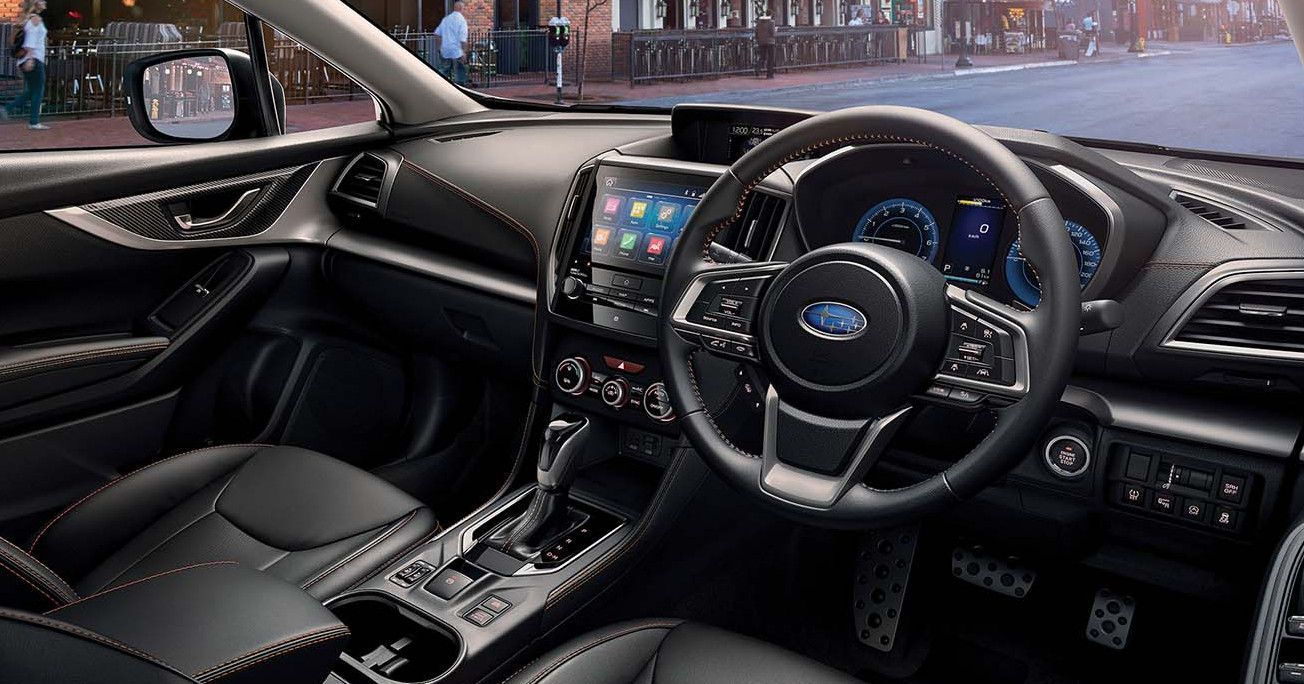 Connectivity
The XV e-BOXER has endless connectivity solutions to ensure optimal occupant safety and comfort. Subaru Starlink enables access to internet radio, provides a range of entertaining apps and also a voice recognition feature all possible through the tablet-like 7-inch touchscreen display.
The driver can also easily and safely access the radio controls via the multifunction steering wheel.
In addition, the XV e-BOXER uses clever smartphone connectivity in the form of Apple Car Play and Android Auto assistance systems which mirror your mobile phone to the integrated vehicle touchscreen display via the USB port in the cabin.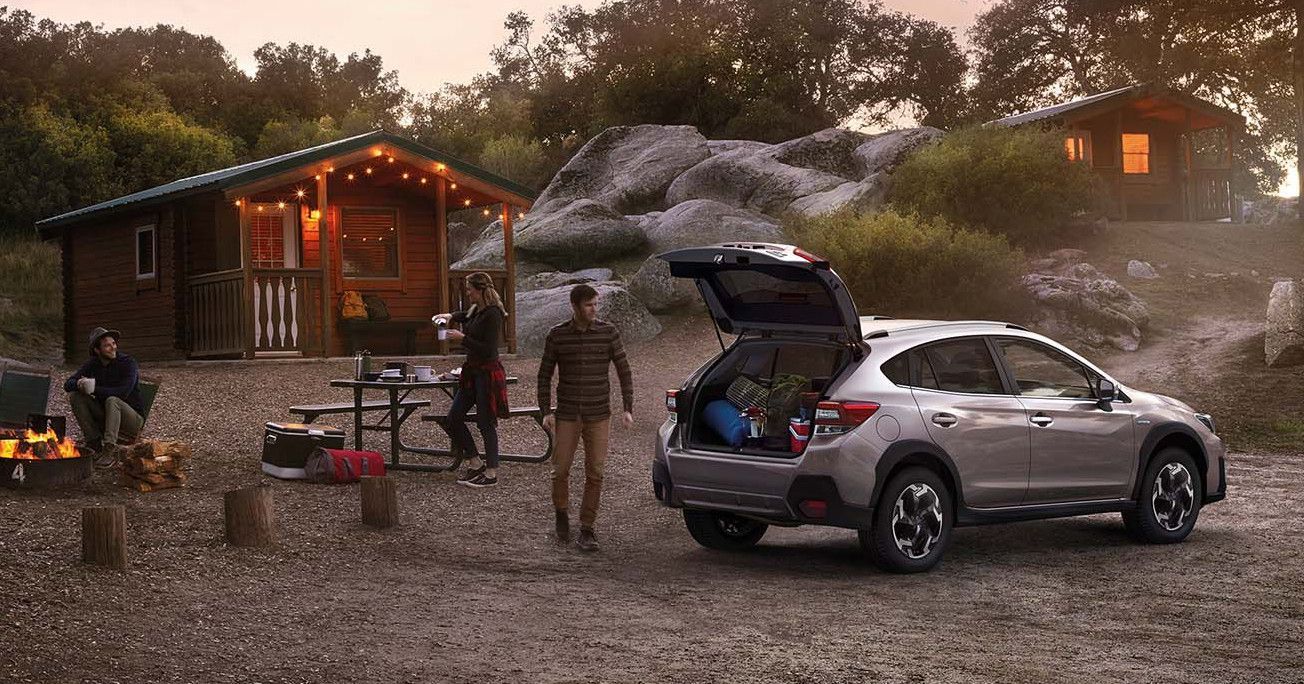 Subaru Global Platform
The XV e-BOXER embodies the Subaru core pillars of safety, capability, and reliability. The Subaru XV e-BOXER is built on the Subaru Global Platform which offers significant body and chassis rigidity while impact energy absorption is improved by 40% with this latest generation XV.
No surprise then that the XV e-BOXER achieved the maximum 5 Star European New Car Assessment Programme (Euro NCAP) safety rating following its launch in 2019.
This safety is further displayed via the Eyesight driver assist technology. EyeSight uses a set of two digital stereo cameras (as a second pair of eyes) to monitor traffic movements and warn the driver of any threat ahead, applying pre-collision braking in emergency situations to avoid collision.
The EyeSight system also ensures enhanced side protection in heavy traffic thanks to lane departure assistance and blind spot monitoring. The a XV is also equipped with 7 airbags to protect all occupants in the unlikely case of collision.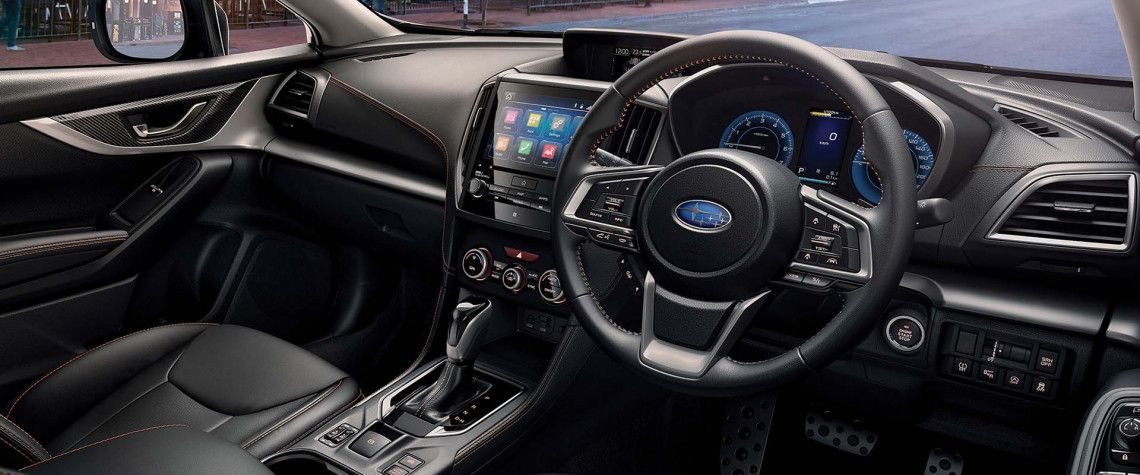 SUPERB FEATURES. FITTED AS STANDARD.
Engine
2.0L 150PS Petrol e-BOXER
Drive Type
Permanent Symmetrical
All-Wheel Drive
Safety
Award-Winning EyeSight Technology