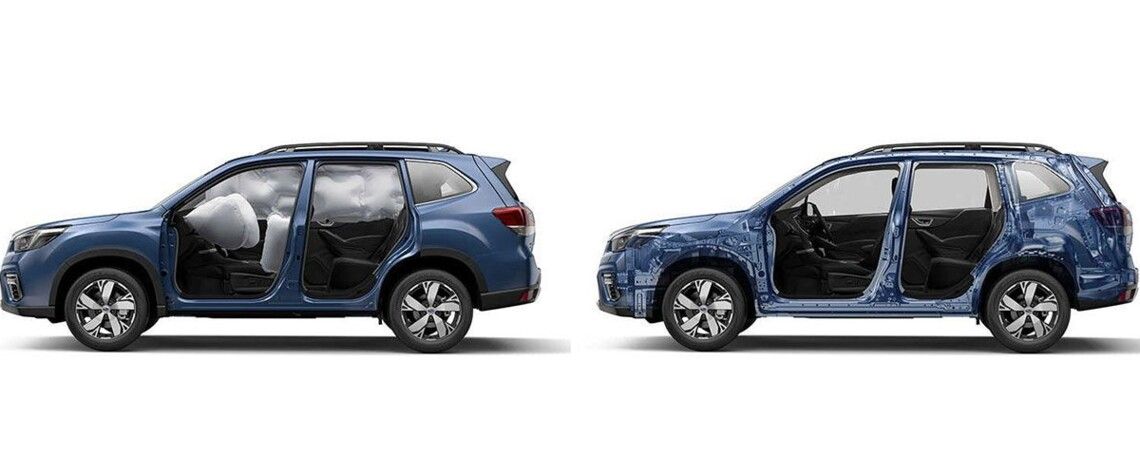 Subaru is serious about safety.
Subaru ensure that their vehicles have the technology and engineering to prevent or minimise damage in the event of an accident. So much so, Subaru aim to minimise road accidents in the hope of a future with little to no accident deaths.
Every Subaru sold today holds a 5 star Safety Rating. Most notably, Forester e-BOXER has achieved the highest ever score in child occupant protection while picking up Best In Class award issued by Euro NCAP in 2019.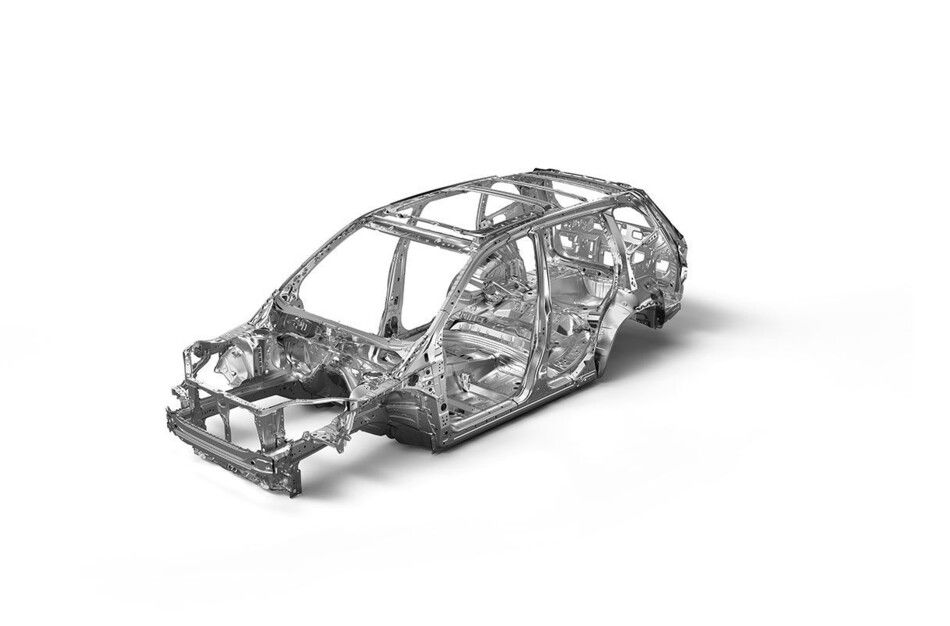 Subaru Global Platform
The Subaru Global Platform (SGP) was designed as part of Subaru's ongoing commitment to road safety and their goal to have zero fatal traffic accidents by 2030. This technology is the underlying platform that ensures the safety of Subaru drivers and occupants all around the world. Subaru Global Platform ensures maximum body strength and rigidity while in the unlikely event of an accident the body frame absorbs and safely dissipates energy from impact.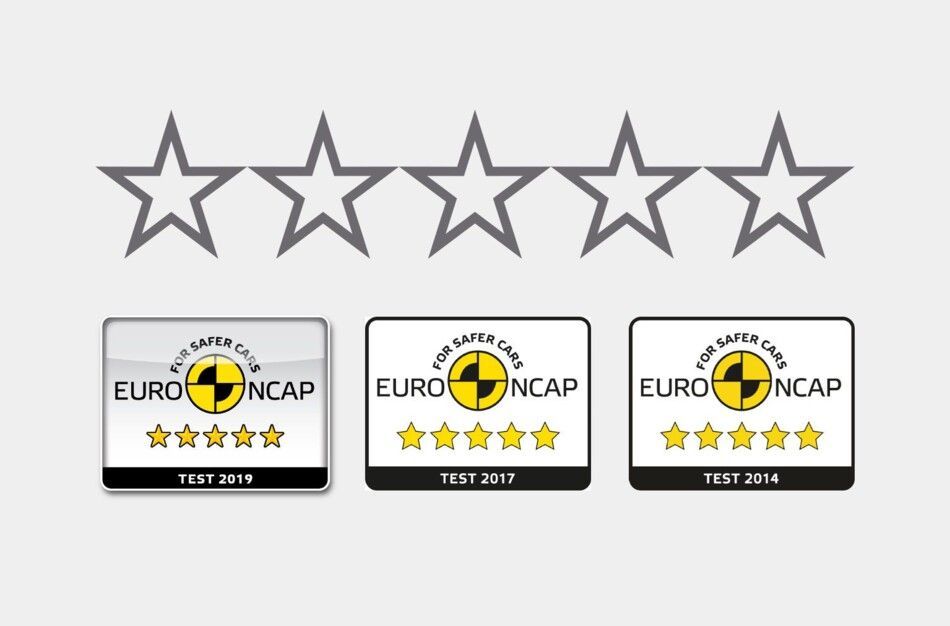 5-Star Euro NCAP
All Subaru vehicles on sale in Ireland come as standard with the maximum 5 Star European New Car Assessment Programme (Euro NCAP) safety rating. Euro NCAP are the independent body responsible for new car crash safety scores and a maximum 5-star rating is awarded only to vehicles that display excellent crash protection and are well equipped with robust crash avoidance technology. One such technology is the Subaru Eyesight driver assist technology.

Eyesight
Driver Assist Technology
All Subaru vehicles on sale in Ireland come standard with EyeSight driver assist technology.
EyeSight is Subaru's pioneering driver assist system that acts as a second pair of eyes to help avoid collisions. EyeSight monitors traffic movements, optimises cruise control and keeps your vehicle a safe distance from the vehicle in front while always warning you if you sway outside your lane. The EyeSight system uses dual colour cameras, placed neatly around the rear-view mirror, which scan the road for unanticipated dangers. See all key features of the EyeSight driver assist package below.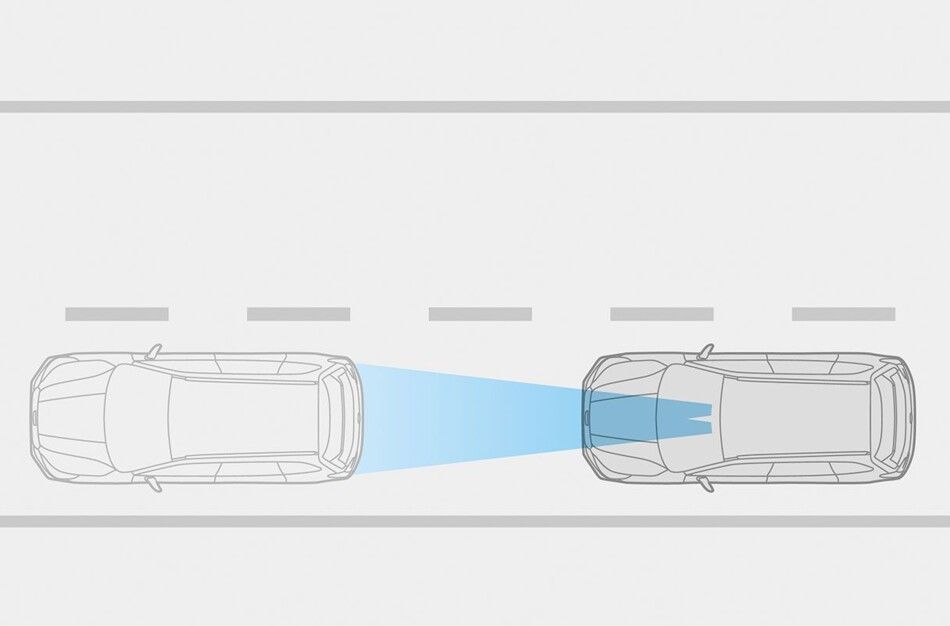 Adaptive Cruise Control
Adaptive Cruise Control allows you to manually set vehicle speed while ensuring that a safe distance is maintained to the vehicle in front. Eyesight constantly monitors distance and speed of the vehicle in front and adjusts the engine, transmission, and brakes accordingly to maintain a safe driving environment.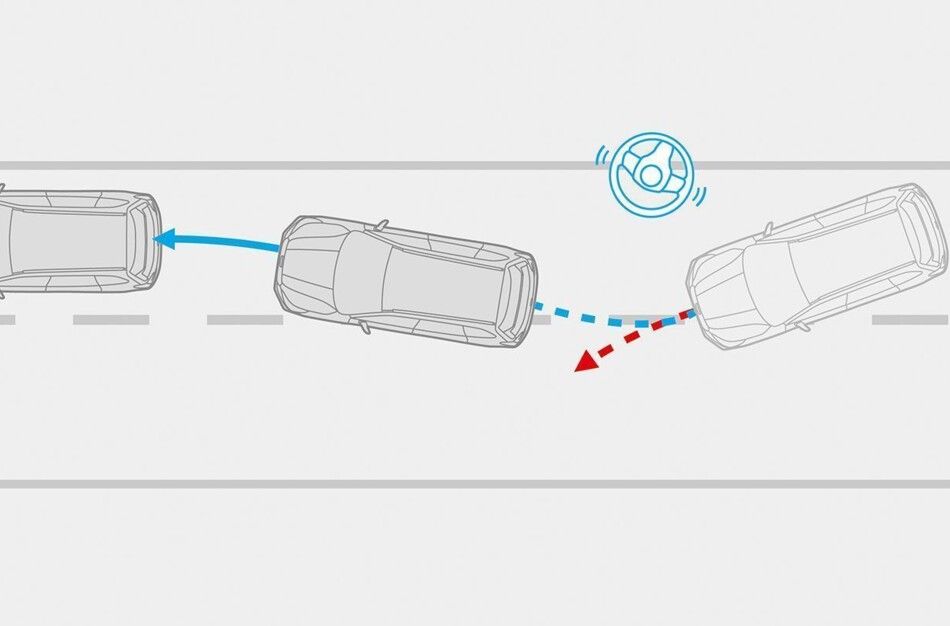 Lane Keep Assist
Lane Keep Assist offers gentle corrective steering action if your car starts to deviate from its lane to maintain your vehicle position at all times.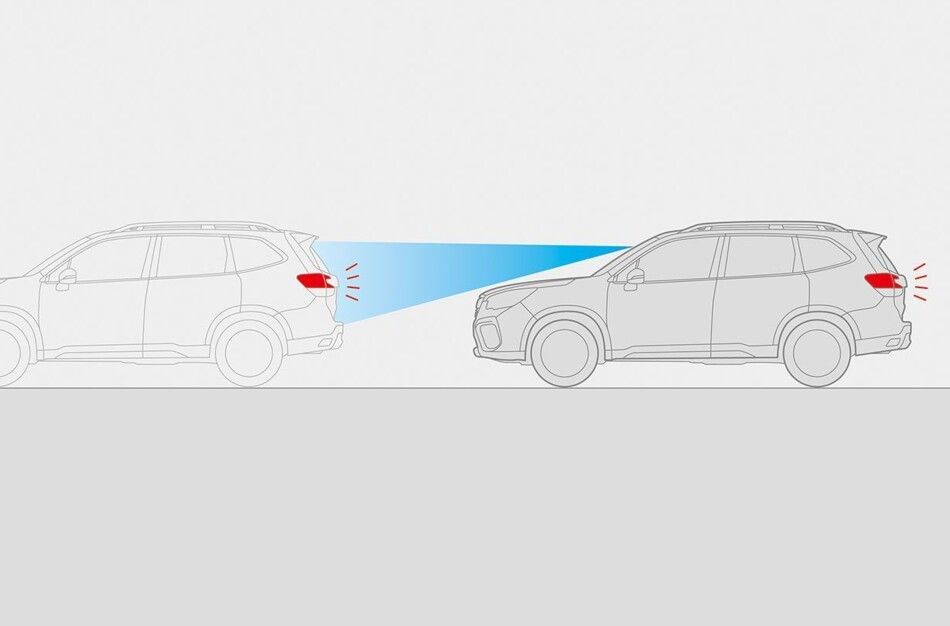 Pre-Collision Braking System
The Subaru Pre-collision Braking system can apply full braking force in emergency situations, helping you avoid or reduce frontal impacts. Warnings on the multi-function display as well as audio alerts are deployed to make the driver aware of a potential collision. If there is no response by the driver, the vehicle takes over to ensure the safest possible outcome.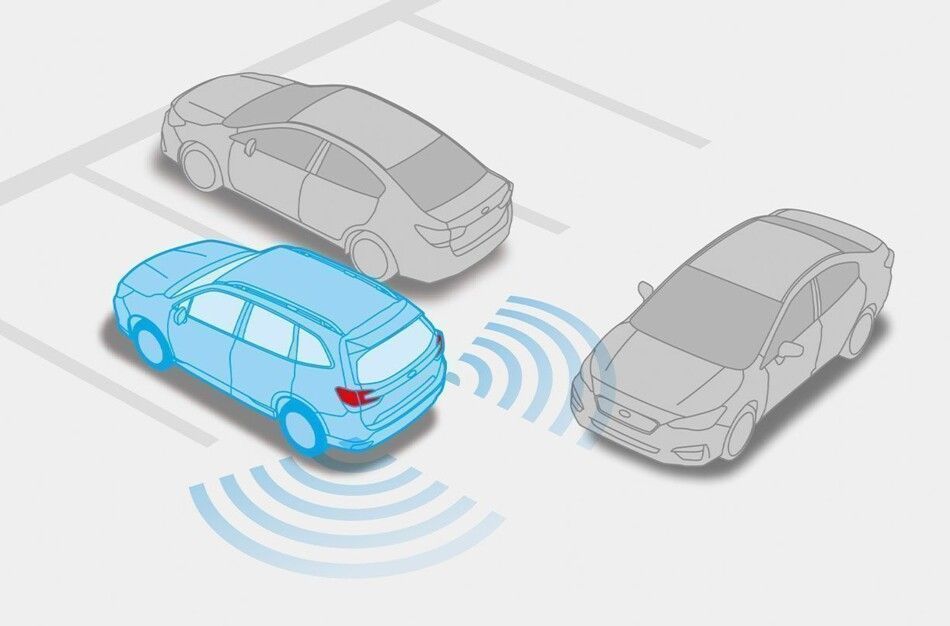 Subaru Rear Vehicle Detection
Subaru Rear Vehicle Detection features Blind Spot Monitoring, Lane Change Assist and Rear Cross Traffic Alert. It uses sensors to alert you to vehicles in your blind spots when changing lanes or reversing to ensure optimal driving safety and peace of mind.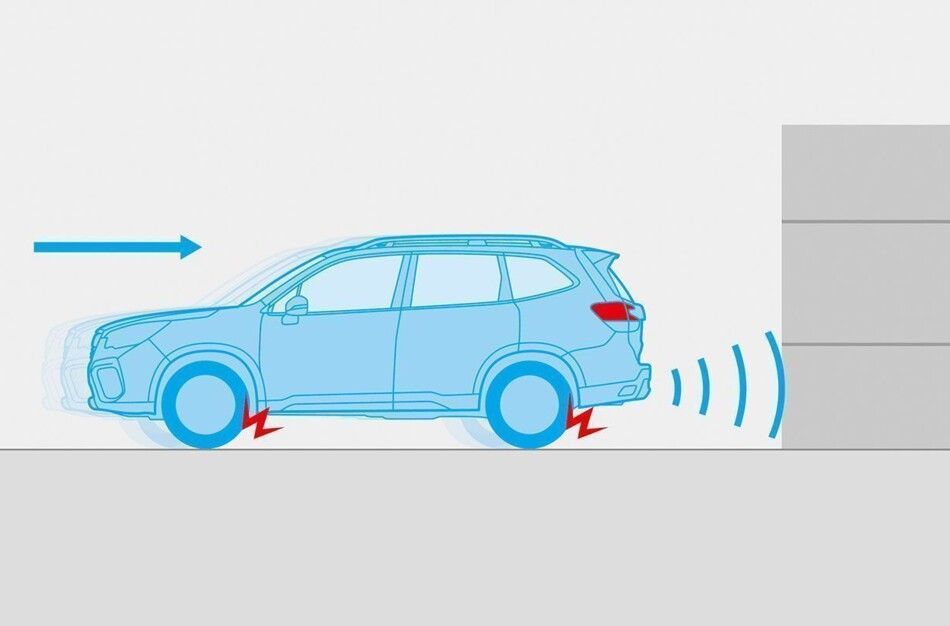 Reverse Automatic Braking
Reverse Automatic Braking helps the driver to avoid collisions when reversing at a low speed. The system uses sensors to detect possible hazards and warns the driver but can also automatically stops the car if the driver does not respond.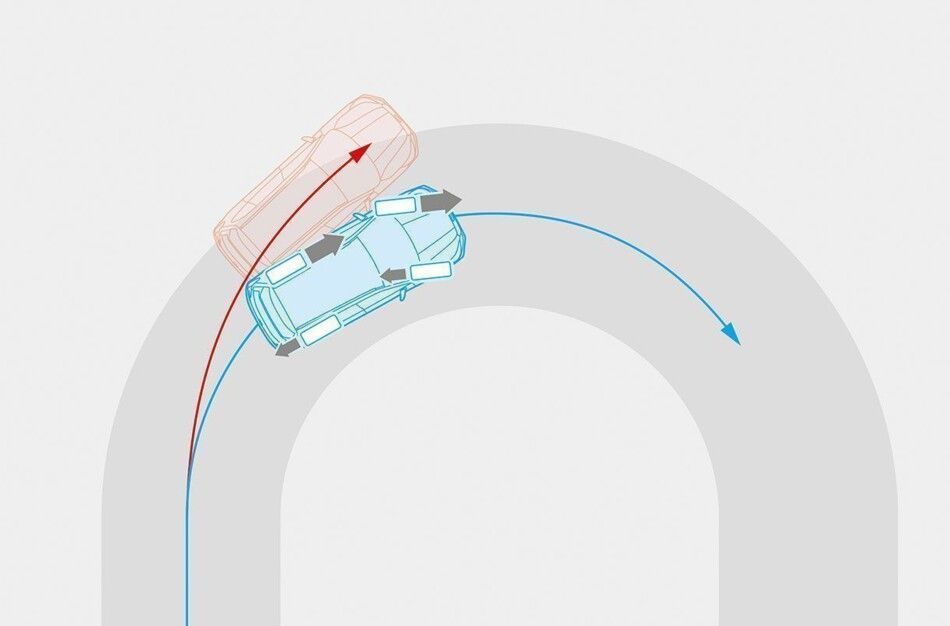 Active Torque Vectoring
Active Torque Vectoring applies light brake pressure to the inside front wheel which pushes more power to the outside front wheel, reducing wheel spin and sharpening handling.