Extreme Capability,
Where Subaru Excels
Subaru's excellence in engineering brings an immense amount of capability to our vehicles, alongside the abillity to assist you in day to day driving.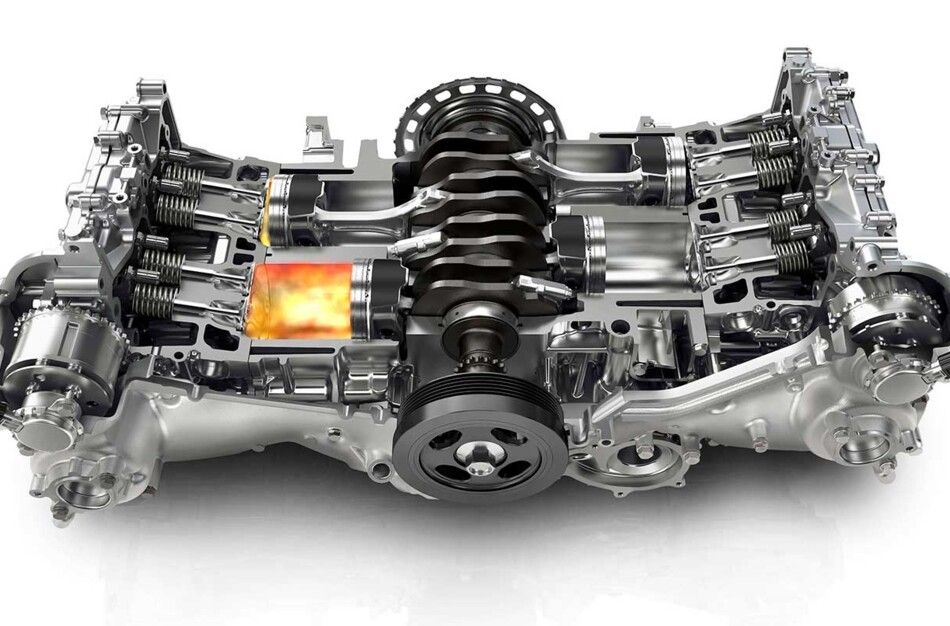 BOXER Engine
The Subaru BOXER engine consists of a horizontally opposed engine cylinder layout that contributes to the vehicle's handling, stability and as a result, safety.
The horizontally opposed Subaru Boxer engine gets its name from the way that the pistons move. The pistons move horizontally, in a side-to-side manner like two boxers punching. This symmetrical engine layout sits flat and low to the ground creating superb handling around tight corners, better balance and makes for a safer vehicle. Typical inline and V-shaped engines don't have a perfectly balanced design, which reduces efficiency and safety.
In the unlikely event of an accident, the Subaru Boxer engine disconnects and slides underneath the vehicle, away from the driver and passengers. A safety concern of typical V-shaped engines is that the engine can penetrate inside the vehicle upon impact causing injury.
The BOXER engine design is just part of the ongoing Subaru commitment to road safety and their goal to have zero fatal traffic accidents by 2030.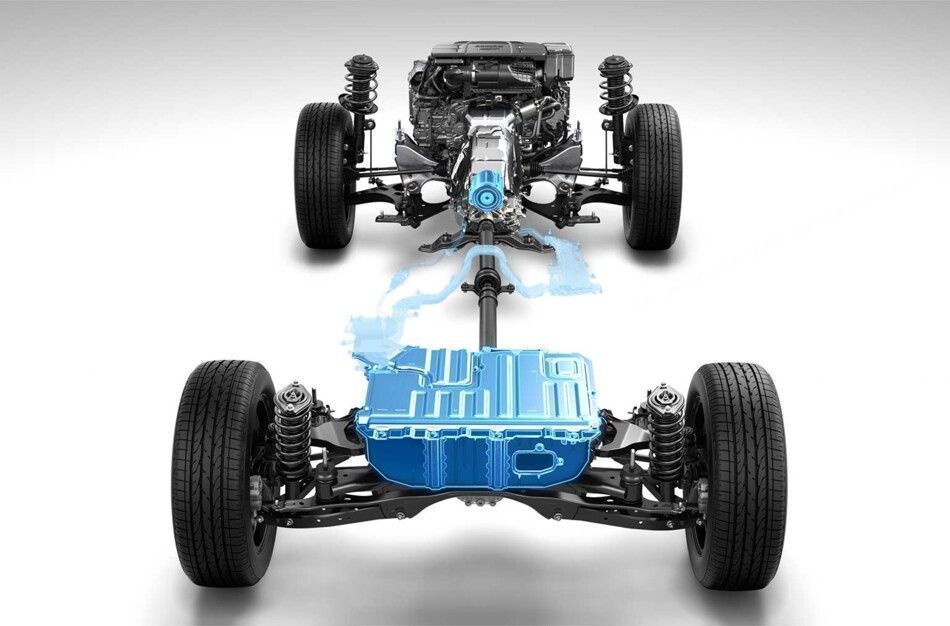 e-BOXER

Technology

The new Subaru e-BOXER drivetrain combines the conventional Subaru BOXER internal combustion engine with an electric motor to provide a dynamic driving experience with fewer unwanted noises and vibrations, even on rough roads.

The Subaru e-BOXER system adjusts the power-split ratio between the dedicated 2.0 litre direct-injection engine and the electric motor to match the driving condition, offering 3 driving modes: Engine driving, EV driving, and Motor Assist driving. From standstill, or at low speed, the electric motor alone powers the vehicle, for a quiet and zero-emission driving.

Depending on the vehicle and battery condition, it can drive on EV-Mode for distances ranging up to 1.6km and reach speeds up to 40km/h. At medium speeds, power from both the electric motor and the engine combine to give a responsive, linear, and fuel-efficient acceleration, while at high-speed the 2.0litre direct-injection BOXER engine powers the vehicle while recharging the battery.

The e-BOXER offers improved fuel consumption in urban, stop-and-go traffic, where depending on driver's driving style, fuel consumption can be reduced by up to 11% compared to the conventional BOXER engine. The electric motor assist and the battery pack are aligned longitudinally with the heavy motor placed near the vehicle's centre of gravity and the battery arranged above the rear axle to provide an even lower centre of gravity and weight distribution.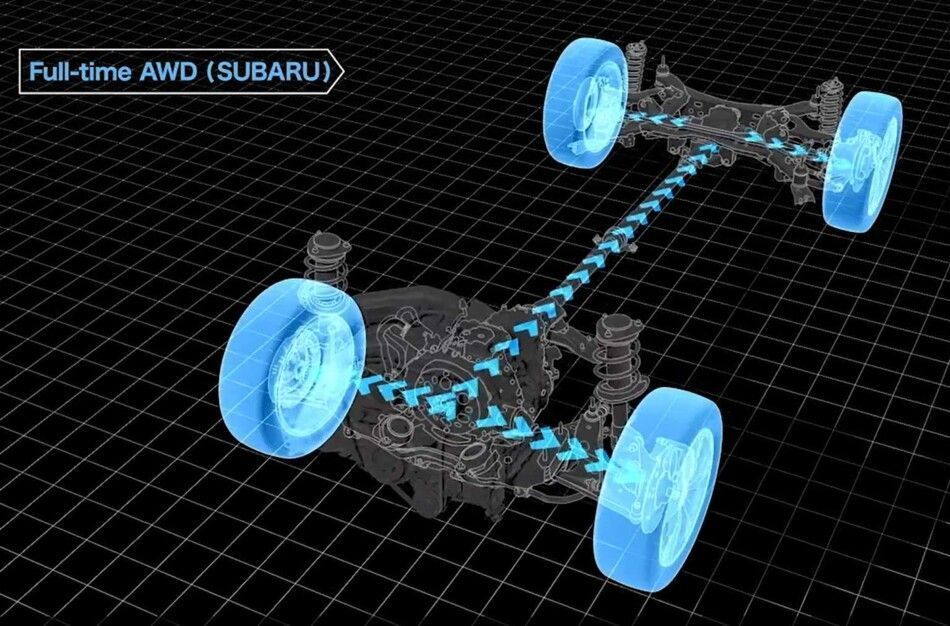 Symmetrical All-Wheel Drive
A Subaru is engineered to deliver the best possible traction and stability through its all-wheel drive (AWD) configuration which positions the engine and drivetrain in a symmetrical, straight-line layout. This symmetry enhances handling and offers more stable and responsive grip during cornering, imparting a unique feeling of control in any situation.
Symmetrical all-wheel drive is standard on every Subaru vehicle on sale in Ireland and works by constantly shifting power to the wheels that have the most traction, ensuring excellent road holding at all times. This also ensures excellent road adhesion and gives acceleration an immediate and exhilarating feel.
In our bad Irish weather, or in the precious seconds it takes to react to a sudden situation, the Subaru symmetrical AWD drivetrain offers complete side-to-side balance providing the stability, agility and traction required to tackle any journey.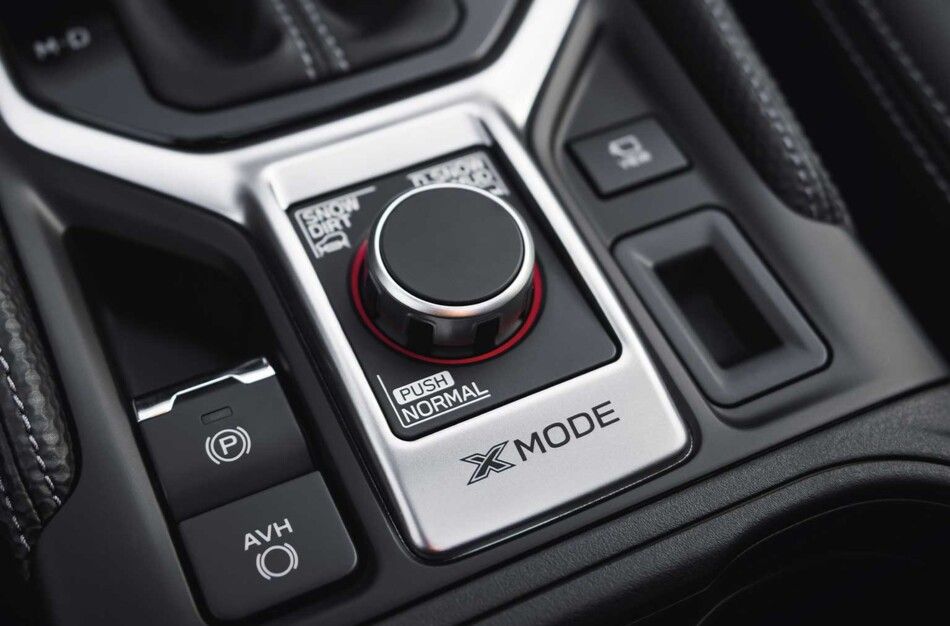 X-Mode
In addition to Symmetrical All-Wheel Drive, X-Mode offers unrivalled off-road capability. X-Mode is activated by the click of a button and is designed to conquer even the toughest terrain by taking command of the engine, transmission, Symmetrical All-Wheel Drive, brakes and other components of your Subaru to provide the best traction and grip at all times.
X-Mode allows the driver to select between two different settings tailored to specific driving conditions—snow/dirt for slippery surfaces and deep snow/mud for especially treacherous off-road conditions. X-MODE comes standard with all Forester, XV and Outback models in Ireland.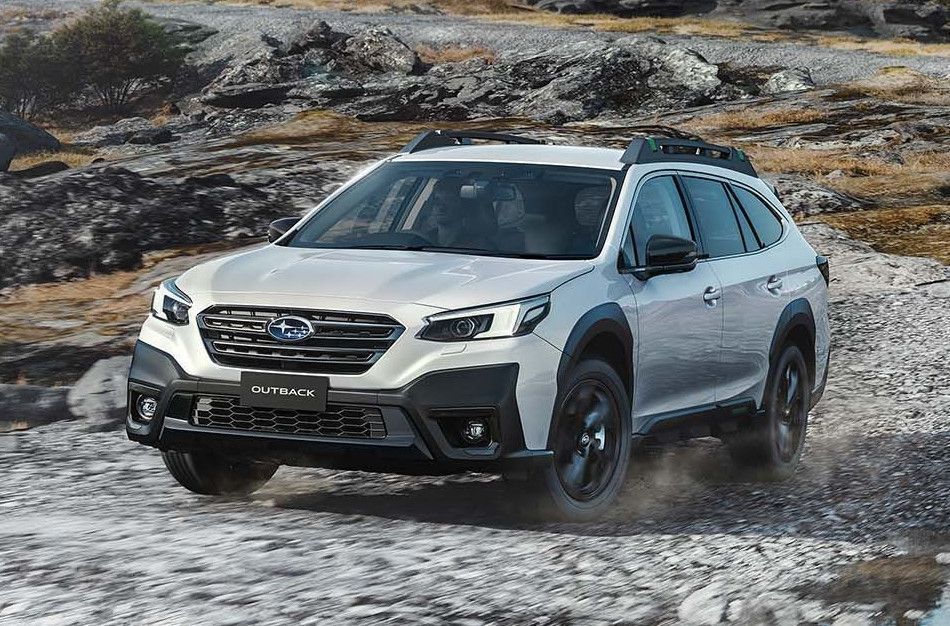 Hill Descent Control
Hill Descent Control moderates speed and braking when going downhill allowing you to concentrate on the steering. The Hill Descent Control maintains a constant speed when traveling down steep declines and is of particular benefit under steep or slippery roads conditions or when preparing to stop. Hill Descent Control reads the road conditions and automatically applies the required traction to each wheel independently.
X-MODE with Hill Descent Control comes standard with all Forester, XV and Outback models in Ireland.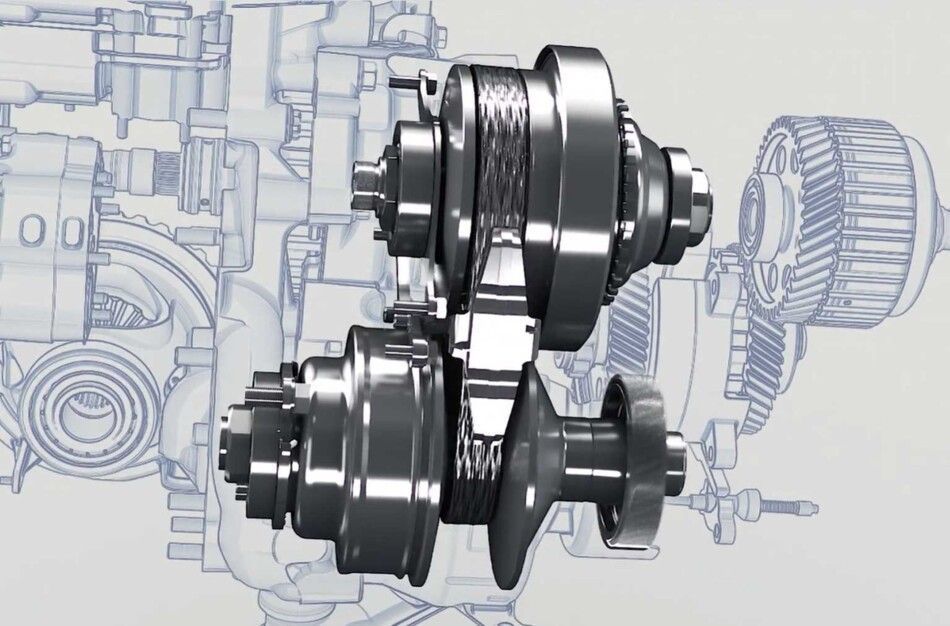 Continuously Variable Transmission (CVT)
Subaru Lineartronic Continuously Variable Transmission (CVT) ensures maximum power is transferred from the Boxer engine to allow for quicker and more responsive acceleration.
This CVT configuration automatically adjusts the gearing ratio to keep the engine at its optimal rev range for the road conditions ahead. Continuously Variable Transmission is complimented by the Subaru Symmetrical All-Wheel Drive system because it preserves momentum often lost during manual gear changes to ensure maximum power and grip at all times.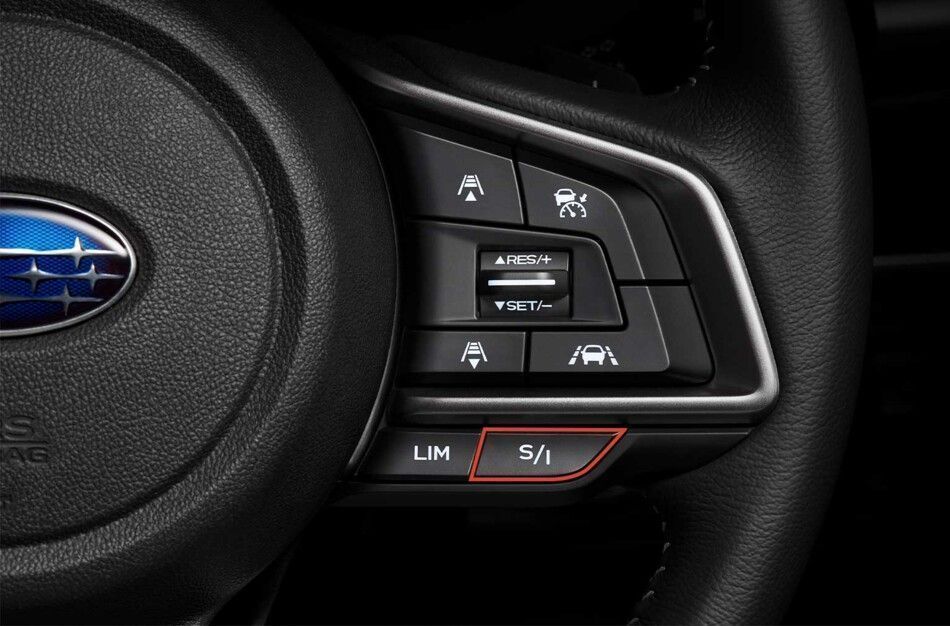 SI-DRIVE
To support your driving style, Subaru Intelligent Drive (SI-DRIVE) adjusts the throttle and gearing ratio to give you immediate power and agility on demand.
Select Sport Mode for immediate throttle response which is ideal for enjoying winding roads. Alternatively, Intelligent Mode offers more fuel-efficient power delivery for around town or on longer journeys.